Outsourcing IT

Testing

Integration

Business Intelligence

Consulting
We have more than 160 professionals
Men and women, highly qualified and of varied profiles.
Guarantee our experience in IT solutions.
They trust us every day working as a solid and efficient team.
Responsibility, commitment and professionalism
We provide innovative IT solutions and services, orienting ourselves to the needs of our clients, we understand the bases of our client's business and we align ourselves with their business strategy.
We go beyond software to help companies improve their competitiveness and offer the best experiences and innovative solutions.
IT outsourcing
We go from analysis to post-implementation service, going through all stages of the development cycle of a system.
Testing
Based on the ISTQB methodology, we have trained, certified and experienced professionals in its implementation.
Consulting
We have expert professionals for correct advice, providing the best solution.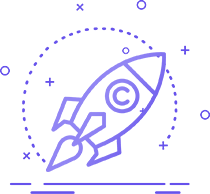 Tenemos un staff dedicado a reclutar los mejores profesionales y mantenerlos motivados. Para sumarte a nuestro equipo de profesionales escribinos a sumate@cubits.ar.
DataScience, Big Data y BI
Business Intelligence Solutions, Big Data Solutions, Data Science Solutions. We implement Data Science, Machine Learning and Deep Learning solutions to your strategic business needs.
We integrate applications of all kinds and we have ample experience in IBM ESB - SAP - MICROSOFT